Scroll Free September offers a unique opportunity to take a break from all personal social media accounts for 30 days during September
A good relationship is one of balance, and Scroll Free September is here to help you gain that with social media both on and offline
Why go #ScrollFree this September? With its almost universal reach and unprecedented ability to connect people from all walks of life, social media holds great potential to support good mental health and wellbeing. It has revolutionised the way we communicate and share information. But have you ever thought about your relationship with social media? Maybe it's starting to have a negative impact on your life? Even making you a little anti-social? Emerging evidence is raising concerns about the potential impact of social media on our mental health and wellbeing. In 2017, our #StatusOfMind report highlighted a range of potential negative effects of social media, including anxiety and depression, negative body image, cyberbullying, poor sleep and FOMO (fear of missing out). By going Scroll Free for a month, you'll have a chance to reflect on your social media use – what you missed, what you didn't, and what you got to do and enjoy instead. By taking notice of and learning which elements of social media make you feel good and which make you feel bad, participating in Scroll Free September could help you build a healthier, more balanced relationship with social media in the future – a relationship where your use is conscious and mindful, and where you are the one in control.
How do I get involved?
We are asking all social media users (not just young people!) to take a break from all personal social media accounts throughout September (work use and instant messaging apps are fine!).
We know that going cold turkey on social media will be a challenge, so before you start tweeting your excuses, don't worry – we are providing you with a few different options to make your participation that bit easier...
Which plan will you go for?
Social media devotees are being encouraged to "take back control" and stop scrolling through their feeds for an entire month.
The Royal Public Health Society is behind
Scroll Free September
, which is targeting users of Facebook, Instagram, Twitter and Snapchat.
It believes logging off could improve sleep, relationships and wellbeing.
NHS England said it was right to highlight social media's role in a rise in young people's mental health issues.
The campaign is asking phone addicts to give up, or cut down on, their use of personal social media accounts.
Half of users aged 18-34 think going "cold turkey" for a month would have a positive effect on their sleep and real-world relationships, research by RSPH found.
And almost half (47%) thought it would be beneficial to their overall mental health.
'It's constant'
Marianne Blandamer, Emma Jackson and Rianna Parry are all big fans of Snapchat and Instagram.
"It's constant. I go straight to it when I get up. You feel like you have to keep up with what everyone is talking about," Rianna, 15, said.
"Sometimes I feel like I'm a slave to my phone. I'm scrolling for nothing."
This September, the Wigan teenager is going to try and stop using social media in the evenings.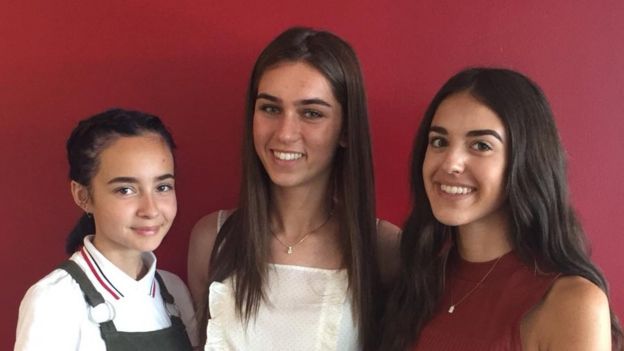 Her friend Emma, also from Wigan, said she always had her phone on her. "I think I do use it too much, but it's a habit. It's definitely distracting," the 14-year-old told BBC News.
Emma said she could not see herself giving it up completely, but would try to avoid looking at social media when she got home from school every evening.
Marianne managed to give up social media during her GCSEs.
"It was weird at the start, but because I was so busy it was fine," the 16-year-old from Trafford said. "You scroll when you're bored."
This September, Marianne will start sixth form where she will be allowed to have a phone with her, but she has decided not to use it.
"I know if I go and start using it, it'll become normal. I need to keep it separate."
'No longer in control'
Comedian Russell Kane, 42, has revealed he is having counselling for internet addiction.
Speaking on his Joe.co.uk podcast, Boys Don't Cry with Russell Kane, he said: "I'll throw something out there. I've had six counselling sessions for internet addiction... because it's affecting my life."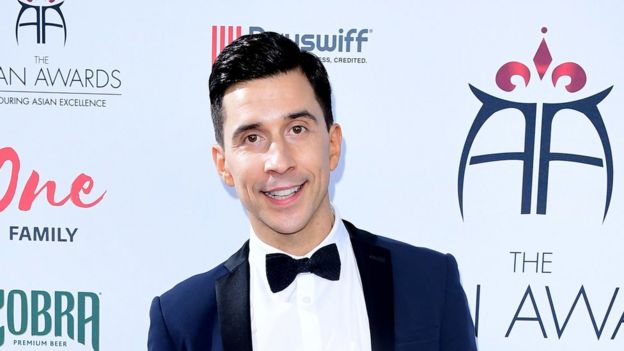 "I was getting in, say from a gig, going back on a Sunday morning, and all my family's arrived to a barbecue and I'll go and get changed.
"But I wasn't just going up there to get changed, I was going up there because I wanted to refresh my socials and have a few minutes on the phone.
"I am no longer in control of how I'm using that machine."
The RSPH's Shirley Cramer said social media had "great potential to have positive impacts on mental health and wellbeing", by connecting people.
But for many young people, the overall impact could be detrimental, she added.
NHS England's national director for mental health, Claire Murdoch, said everyone - including social media giants - needed to take responsibility to tackle the "mental health epidemic in the next generation".
Confessions of a smartphone addict
By BBC technology correspondent Rory Cellan-Jones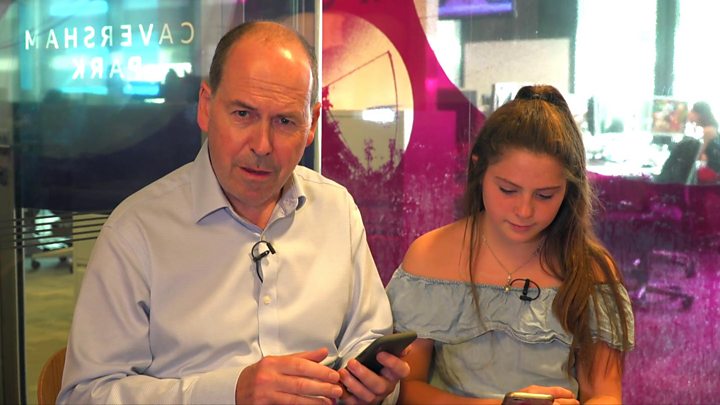 Apple's new mobile operating system, which will be available to everyone in September, has a new feature called ScreenTime which allows you to monitor how you are using an iPhone and set yourself limits.
Just after 10 one morning, I found I had already clocked up two hours and 38 minutes of screen time. I had picked up the phone nine times every hour and had received 33 notifications.
I had spent an hour looking at Twitter or sending tweets. No surprise really - first thing at morning and last thing at night I tend to glance at the social media app which has become my early warning system for breaking news.
When I met up with Lily, 12, to compare notes, it turned out that hers was a similar story of social media use, albeit on a much more restrained scale. By just after 15:00 she had been on her phone for one hour and 44 minutes, with 38 minutes of that on Instagram and nine on Snapchat.